How It Works?
As an ASP System - For private investors
Autore user create an execution rule first and set brokerage account information. When everything is ready, Autore System begins monitor market. When the execution rule matches, Autore System automatically logs into broker's website with the account information and will make an order. Autore System behaves exactly the rule you created.
Note
Autore System is running in secure data center.
No additional application installation of softwares.
Also there is no affection of order by users' computer-mediated environment.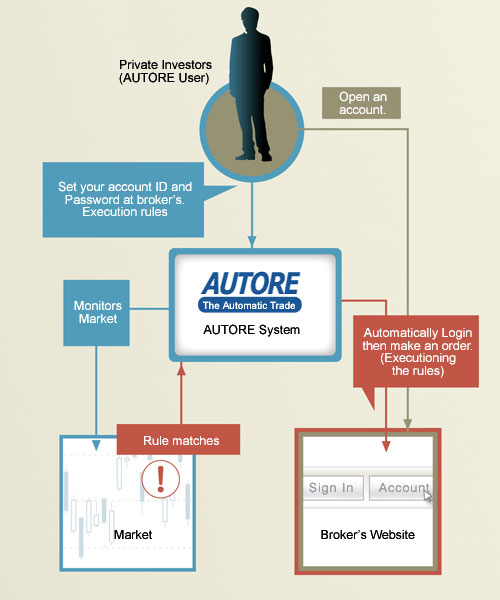 As a Customized OEM System - For enterprise users
Unlike ordinary OEM, we can offer customized pre-structed systems by the demand of enterprise users.(e.g. Simplifies rule creation setting page, modify to assumption selection type.)
Autore System is pre-structed as a ASP service, it has good affinity with existence order system.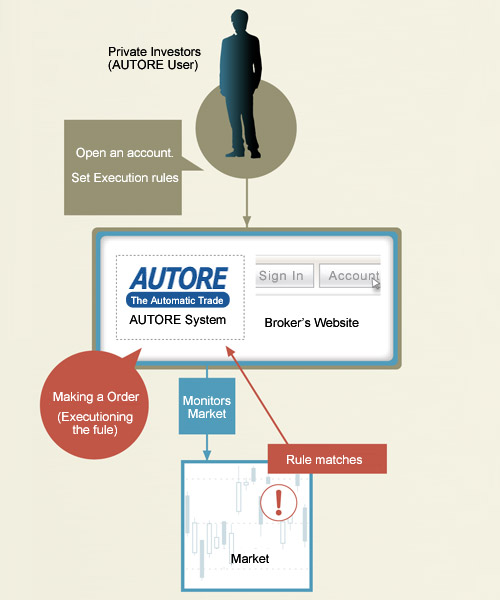 There are two types of purpose we can provide. but as you know flexibility of Autore Systems can fit any type of request.